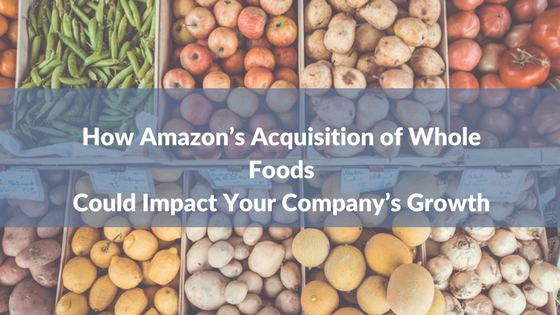 Amazon's acquisition of whole foods has rightfully caught the attention of executives and media over the last days. Whether or not you're in the grocery industry or even marginally related to it – your company will be impacted.
Seasoned executives will be using this wave maker event to retool or recheck their version of how the world will unfold and find blindspots in their company that only recently may have been scoffed at as – NEVER COULD HAPPEN.
3 Things to Prevent Your Company from Being Eaten
1. Create or Revisit Your Strategy Assumptions
Assumptions make visible how your executive team believes the industry will unfold (rightly or wrongly). Product, Customer, Technology, Competition and Regulatory factors are key external inputs your company needs assumptions on.
Many company don't have a crisp list or assumptions and implications or even a format that is relevant to drive decisions and make mid-course course for scarce resources and competing capital.
Create (or revisit) them with your team in light of this the Amazon decision and use it to ensure you and your team are thinking broadly on industry scenarios.
Strategic assumptions are a decision making and visionary tool to think broadly about scenarios that might unfold in your industry, and make deliberate decisions rather than leaving you flat footed – as I'm sure some grocery chains are feeling today.
A key strategic question to answer is:
Who could be our future competition?
Why would they enter and disrupt our industry?
If you don't have a practical format use this free download from my book to shore up your Assumption and Implications thinking - you can find one from my book here.
2. Have a Framework to Make Sense of and Think

Through Options
In strategic short-hand Amazon acquired a NEW PRODUCT (Whole Foods)that fits nicely into the current markets and customers they serve. Amazon is simply leveraging and building on one of their key capabilities –distribution and logistics competencies.
[Read More]