Strategy has changed.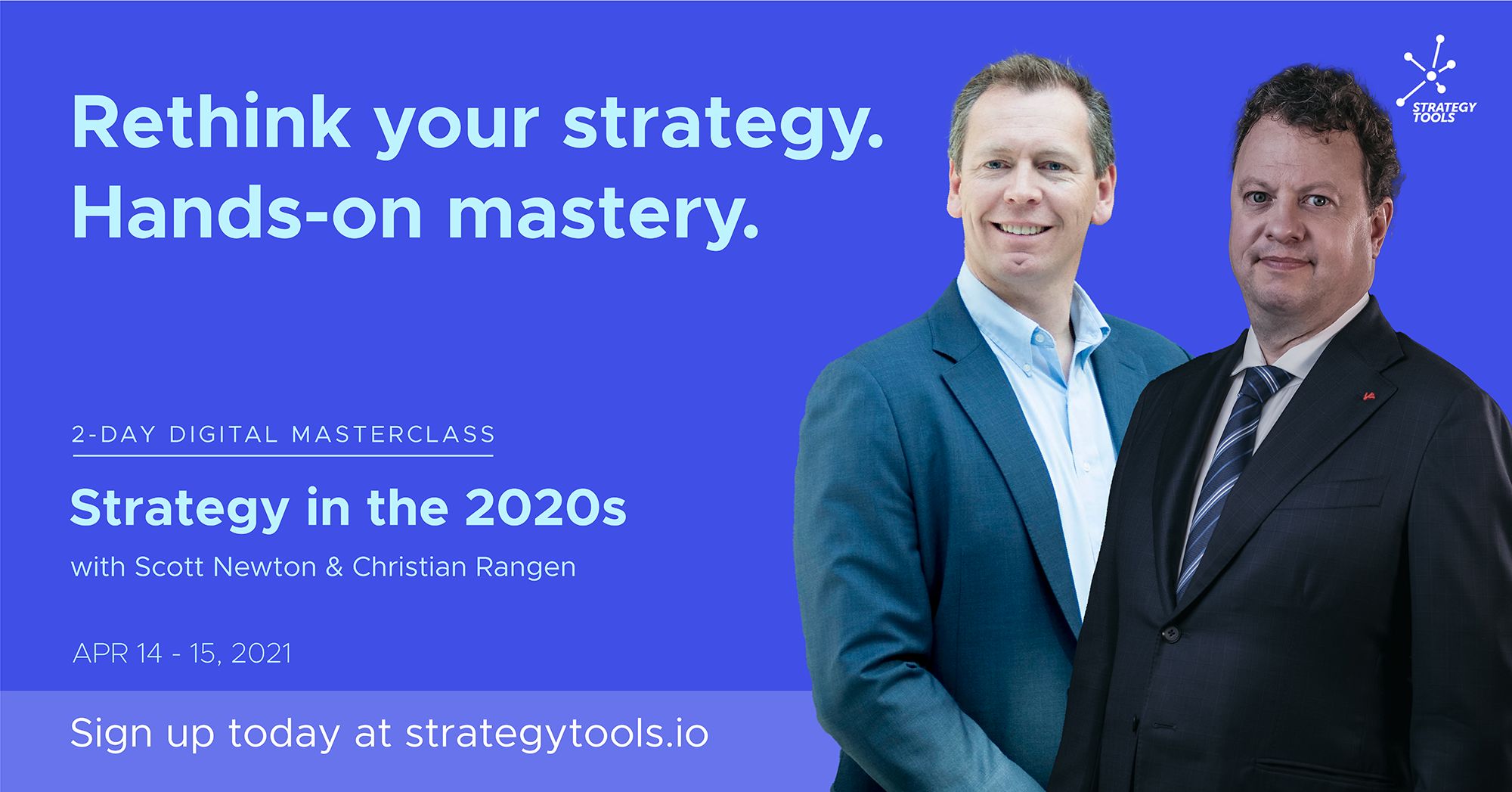 What are the implications for you?

Join our Managing Partner Scott Newton together with Strategy Tools CEO Christian Rangen next week for a new masterclass where you will:
1. Get new tools and insights that can instantly be applied in your own leadership role.

2. Work with global participants to understand, discuss, and master the question, 'How Should I Work With Strategy in the 2020s?'

3. Earn recognition in becoming a Strategic Leader with fresh new approaches to create meaningful value

4. Learn how to invest in your capabilities and «Future Proof» your firm, your career

5. Receive certification upon successful completion that you can display through the Strategy Tools secure blockchain accreditation program on LinkedIn and other professional platforms
Why You Should Join:
1. Strategy has changed. Did you get the memo?
2. Investing in your capabilities helps you to «Future Proof» your firm, your career, and provides new opportunities
3. Companies are still using old tools, outdated assumptions: this is a recipe for failure. You can become the Chef with the new Formula for success!
4. Earn recognition in becoming a Strategic Leader with fresh new approaches to create meaningful value
Who Should Join:
Executive management
Board members with a role in strategy
Business Unit Leaders
Serial Entrepreneurs
Strategy advisors and consultants
Anyone with a deep curiosity in the future of strategy

14 - 15 April 2021, 13:00 CET - 17:00 CET (07:00A-11:00A EST)

Sign up here: https://lnkd.in/dy927E7

#strategy #leadership #future