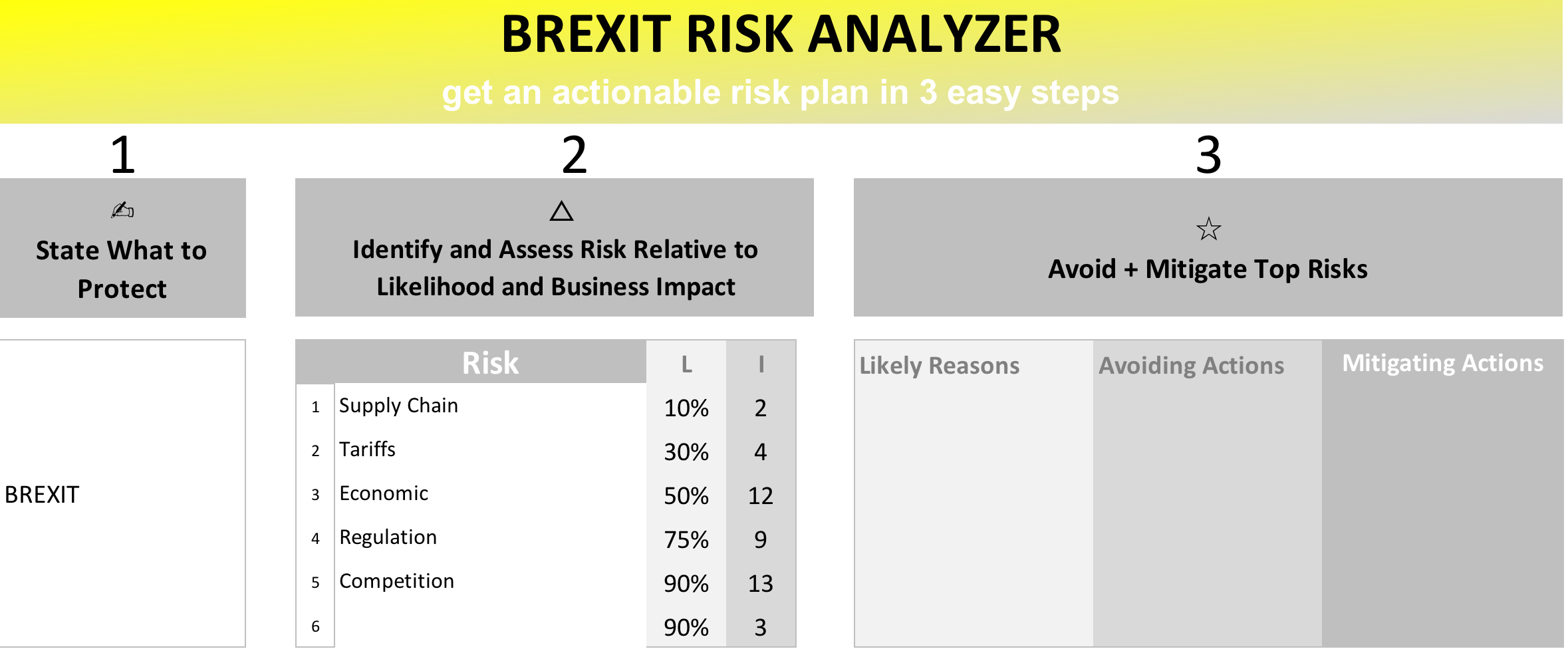 Conduct this systematic risk approach to steer clear or lessen Brexit threats your company is worried about.
Brexit has the full attention of many executives and companies world-wide. Many companies are prepared, but many more are not. Whichever way it goes - big dollars are at stake.
By the beginning of April 2019, banks had transferred more than US$1 trillion out of Britain and asset management and insurance companies transferred US$130 billion out of Britain - NY TIMES
Whatever unfolds by October 31st - it pays to work through our three(3) step risk approach with your team now. The outputs will help you pinpoint, prevent and / or at least significantly minimize the impact Brexit may have on your business.
Risk in any sense is only about the Probability(P) of and the Impact(I) - if we can find the high Ps and the High I's ( and quantify it to Revenue, Cost or EBITDA $) - we can focus resources on the critical few Brexit risks to your business and have actions to prevent or mitigate risk.
Continue Reading