Hertz liked to claim it was highly customer focused and responsive to market needs. Yet looking at the Global Holdings chart, this seems to be a company entirely focused on debt.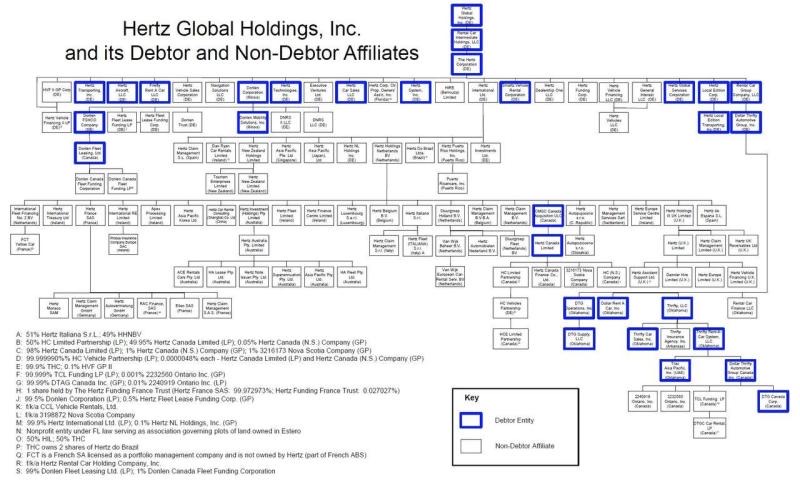 How well does your Strategy fit with your company structure?
As employees, shareholders, and potential partners decide which firms they want to work for, invest in, and associate with, we are seeing increasing emphasis and scrutiny regarding ESG.
ESG, the acronym for Environmental, Social, and Governance investing has grown rapidly since 2017. A February 2020 study published by Deloitte indicates that globally, the percentage of both retail and institutional investors that apply environmental, social, and governance (ESG) principles to at least a quarter of their portfolios jumped from 48 percent in 2017 to 75 percent in 2019.
At the same time that valuations are being affected by ESG choices, employees and customers are also choosing more carefully where to spend their time and money based on the decisions a company takes, the structure of governance, and sustainability of the business.
An April 2020 study by the Boston Consulting Group found that 72% of consumers in Europe prefer products in environmentally friendly packaging, and 46% of consumers worldwide say that they would choose ecofriendly products over a preferred brand.
In the consumer packaged goods industry, for example, a recent survey by the Corporate Eco Forum found that sustainable products were responsible for 50% of market growth from 2013 to 2018 and accounted for a dollar market share of 16.6% during that period BCG reported.
The battle for talent is also weighing in heavily- 67% of millennials expect the companies they work for to be purpose-driven and their jobs to have societal impact.
What does this mean for your Strategy?
I suggest you start by asking difficult questions. Return to your vision statement, and ask why was the company initially created. Where has it evolved to? What does your firm believe in?
Your organization needs to reflect the beliefs you espouse, and your Strategy must be aligned to what your employees, customers, and investors believe in.
Today we are seeing organizations that live their beliefs outperforming. Consider core values statement at Adidas:
Purpose: Through sport, we have the power to change lives.
Mission: To be the best sports company in the world.
A deeper dive: "Athletes will not settle for average. And neither do we. We have a clear mission: To be the best sports company in the world. Every day, we come to work to create and sell the best sports and fitness products in the world, and to offer the best service and consumer experience—and to do it all in a sustainable way. To successfully do that, we focus entirely on our authentic sports brands as they connect and engage with our consumers."
What can you do today?
I recommend starting with a discussion with your board. A review of how well your beliefs and vision fit with actual operations and activities is a valuable and insightful process you can use to improve performance.
While times today are rather Volatile, the companies that stay close to their key stakeholders and align with their beliefs will outperform. This is not an exercise in PR, it is a clear decision to improve the sustainability of your organization and ultimately the long-term Total Shareholder Return.