Tim Lewko, is honored to be a speaker at this year's YJP CEO Forum in Berlin on November 13th. Read more about the conference here.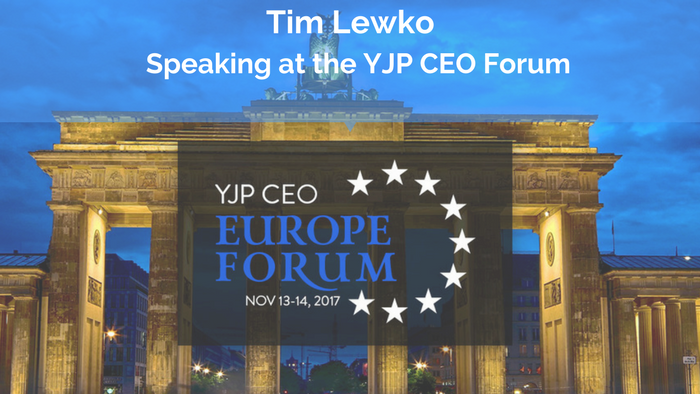 About the YJP CEO Forum
On Monday, November 13th, YJP will host its renowned CEO Forum in Europe for the first time. Join us in Berlin for two days of dynamic conversations, learning and networking with top-level business executives from both sides of the Atlantic Ocean. We will be focusing on the themes of Leadership, Innovation, and Diversity. There will also be a special focus on the Healthcare industry. YJP's CEO Forums, our signature events, are reserved for high-level business leaders and entrepreneurs to help each other become better leaders so that they can return to the companies they lead better equipped to ensure success.
Our CEO events are known for opening doors for participants to forge long-lasting, sincere relationships with top talent and c-level executives. The confidential and intimate format allows you to interact on a deeper and more meaningful level with like-minded executives to explore important topics related to leadership and innovation. Don't miss out on this unique opportunity to experience why our CEO Forums are known in New York City as the premier community for CEOs!