Why the Next Piece of Clothing you buy will be made by a Robot in your store
Supply Chains stretch thousands of miles and cross multiple borders. Few sectors are exempt from complex logistics management. The fashion sector fares worse than most.
Consumers are now more sensitive and aware to Sustainability than ever before. Yet a 2019 Oxfam report notes that "the emissions from all the new clothes bought in the UK each month are greater than those from flying a plane around the world 900 times."
Oxfam notes that each month 11 million garments are deposited in landfills in the UK.
In store and last mile customization are now debuting in a shopping centre near you. In the trendy Siam Square shopping Centre in Central Bangkok shoppers can now have shoes produced by robots and skilled shoemakers while they wait and at no additional cost from Converse (a Nike Brand.)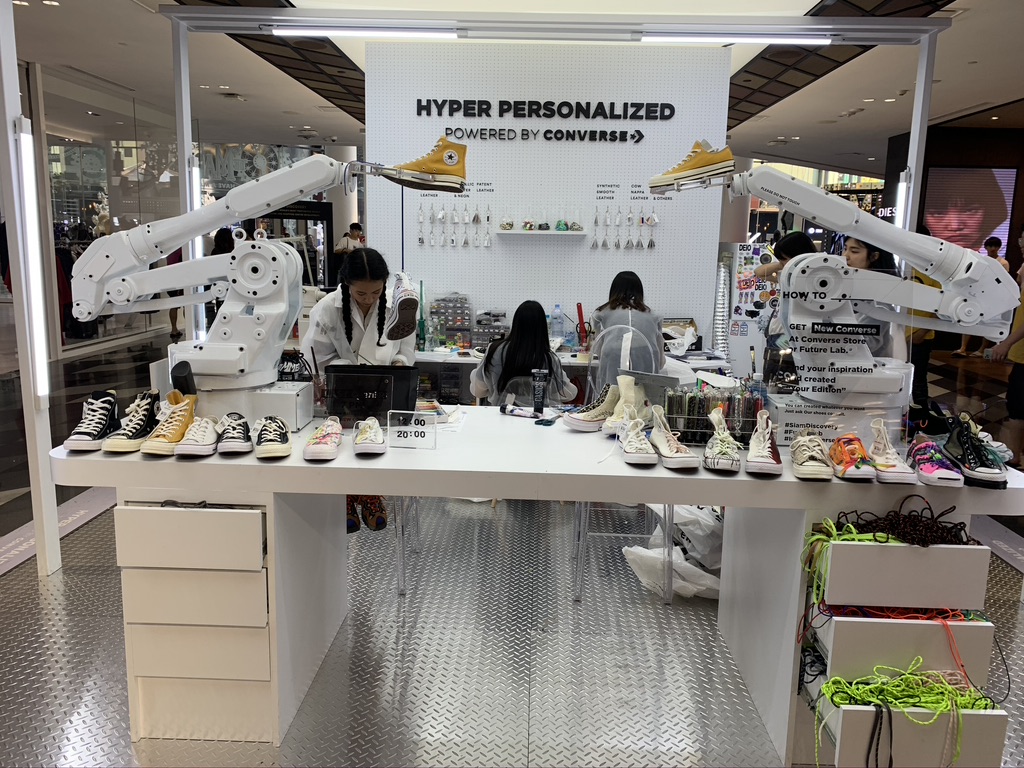 Adidas is launching a technology at their flagship stores to custom fit and 3D print shoes for you while you wait.
Similar technologies are being tested by all the forward thinking major fashion companies.
The possibility for reduction of waste is immense.
The opportunities to better serve customers with unique articles they desire and love is also groundbreaking.
How will such technologies come to your industry?
Whether you are a B2B or B2C or DTC company- we are seeing changes and industry shifts at an unprecedented pace. It is both exciting and also a risk to ensure your company grabs the opportunity and does not become the next Nokia or Blockbuster.