We recently had some surprising feedback from one of our clients…surprising to them anyway, and in a good way. We were leading a large continuous improvement exercise for the IT division of a global financial services company.
We had agreed with them on all the points required in setting up and executing such an assignment; ensuring stakeholder involvement, clarifying mutual expectations, agreeing on achievable, yet stretch metrics, allocating resources, fulfilling plans, and monitoring corrective actions. The CIO was a huge fan of accountability and wanted to make sure he could "hold their feet to the fire"….ours included. He was therefore particularly aggressive in ensuring that ALL metrics be measurable.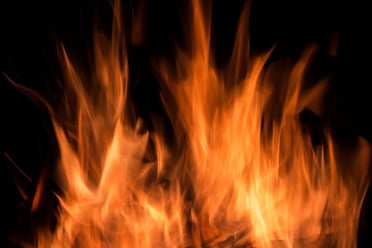 We had been busy implementing the program for about 9 months and thought "things" were going pretty well as reflected in the agreed metrics. It was time for the third quarterly review with the CIO and this team. During this session, all department heads were presenting their respective updates/corrective actions/projections and achievement against the agreed metrics were largely being met or exceeded.
The CIO, however, seemed to be becoming progressively less interested with each presentation. He contributed little and asked very few questions, which was very unlike him. Finally, someone asked if everything was OK. He asked that the presentations be completed and then he would comment. Gulp…what were we to expect?
At the conclusion of the presentations, he thanked everyone for their hard work, acknowledged achievements and expressed his opinion on a few areas of concern.
He then concluded with his much anticipated observation:
"You know when we started this [KEPNERandFOURIETM] process, I was the one who insisted that everything be measurable: cost reduction metrics, productivity metrics, MTTR, user satisfaction surveys, etc…and I'm glad I did. But the most gratifying and beneficial result of the initiative has been the fact that in order to achieve these metrics, you guys, your HODs and your people, have had to collaborate across your silos. And I'm damned if I can measure that. I can hear it in your communications. I can sense it in your meetings. I can see it in the other measured results you've just reviewed. What you have done is to create a climate of [problem solving] collaboration, independent of your areas of functional expertise. Let's recognize that, maintain it and built on it."
So the un-measurable goal of climate/cross function collaboration/ improved teamwork was attained by setting other measurable metrics supported by a common problem solving process…and "holding their feet to the fire".