URGENT PRESS RELEASE: FEBRUARY 31, 2012
Delta Airlines, Lufthansa, and Qatar Airways today announced the new "SKYCONNECT" alliance.
Recognizing the need for fast, secure, effective business communication, this new innovative service offers real time Videoconferencing in your office and select private airline lounges worldwide.
Users will be able to save time, money, and the environment by utilizing this highly effective ZOOM videoconferencing system which starts at just €99 per user per hour. In addition, all participants will earn STATUS miles in their preferred DELTA, LUFTHANSA, or QATAR airways programme. The STATUS miles will be used to prequalify for DIAMOND MEDALLION, PLATINUM, and HON CIRCLE levels in the programme of the users choice.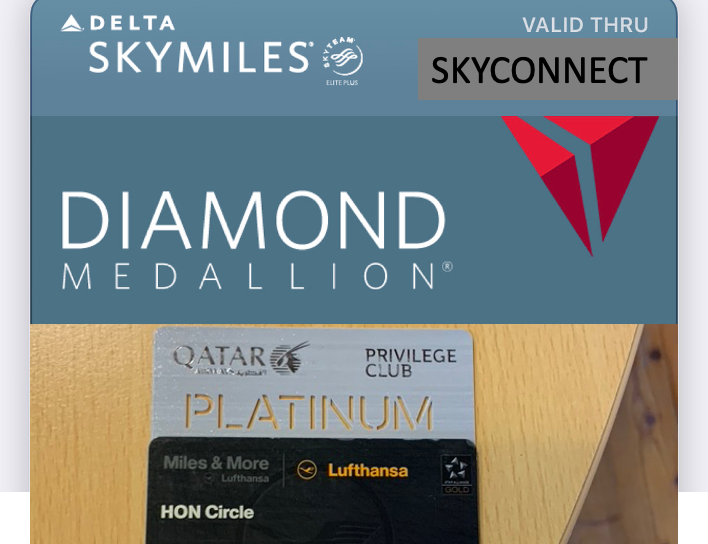 ******WHY YOUR COMPANY NEEDS A NEW BUSINESS MODEL******
Sounds incredible?
Consider that today, ZOOM has a market valuation greater than the seven largest airlines COMBINED.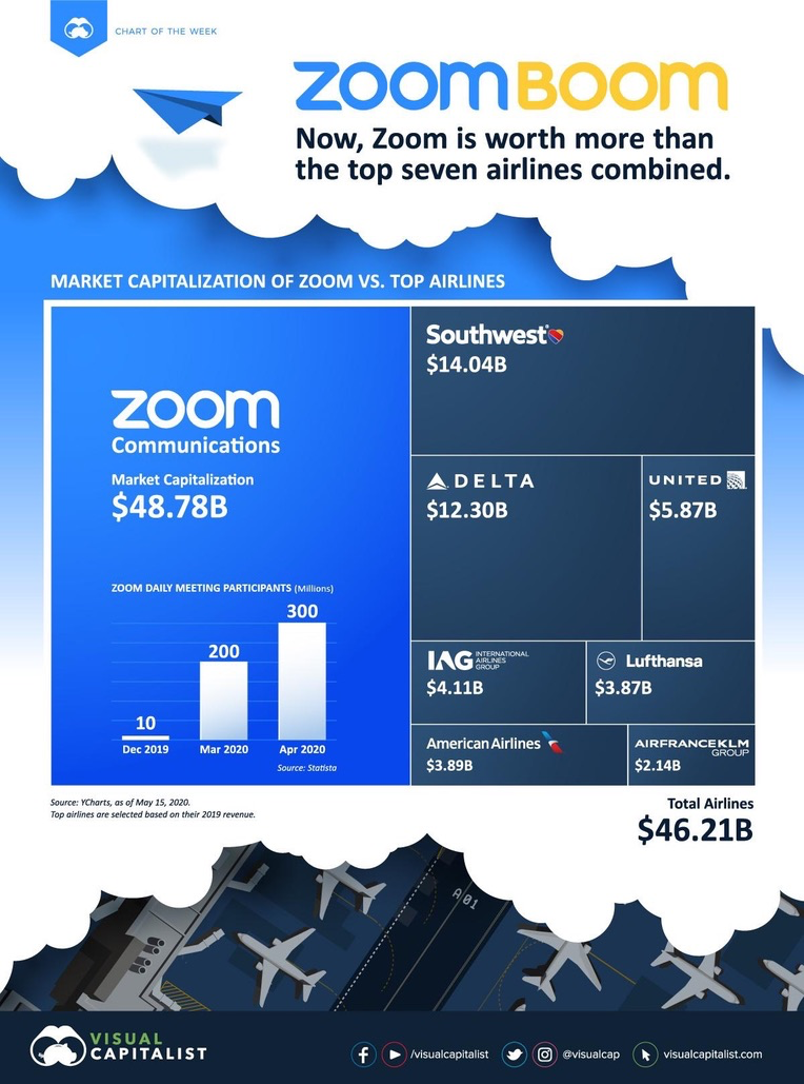 In 2012, following the travel freeze after September 11th, organizations were looking for new ideas and ways to address global business. The airlines held all the key customer relationships and had a perfect opportunity to launch an environmentally sustainable service that delivered margins several times higher than the aviation industry.
Why did the airlines miss the opportunity?
Unfortunately this is a case similar to NETFLIX and BLOCKBUSTER, KODAK and APPLE: managers were so concerned about protecting their core business that they declined lucrative opportunities which could be leveraged with new technologies.
WHERE IS THIS HAPPENING IN YOUR BUSINESS?
Strategy needs to consider new business models, new opportunities, and new ways to solve the "jobs to be done" of your customers. Look carefully at the pain points your users face, and find new innovative ways to solve them.
It is a shame an airline didn't launch the SKYCONNECT alliance which would have saved thousands of hours on the airplane and produced a Sustainable and profitable new business model.
I recommend going back to your board and asking what you can do differently to make the difference for tomorrow.