Introduction:
The January time frame for many companies signals strategy-planning time. Or the strategy work on budgets that was sewed up in December can now be "put into action". Either way, the strategy event is over and they are chuffed because they are ready and don't have to schedule the event again till next year.
If this sounds like your company OR your executive team is about to hold its strategic retreat or annual exercise – you might want to put the brakes on that idea until you read the rest of this story.
Why?


Over the last 6 weeks, I have had the opportunity to interact with over 60 CEO and Presidents in locations including London, New York and Hong Kong. The company revenue size ranged from 10MM to over 400MM USD – and they were from almost every type of industry and included B2B, B2C and product and services type firms. In short – quite a range. One of my business surprises came from the response I got when I asked them this:

How do you create your strategy and do you actually use it through the year? At least 70% said they hold some kind of EVENT to mark that strategy thinking did occur and we could now get on to business!
"Strategy should be a process not an singular event or annual occurrence."
Too many companies are still holding event driven strategy activities, even though the CEOs or Presidents along with the rest of the organization know they really don't work or reflect accurately on the dynamic nature of their businesses and environments in which they operate. They say that they don't use them during the rest of the year and / or they are too vague or lofty to really guide the decision making and course corrections that need to be made during the year as events unfold.
Business changes too fast to have strategy created in a singular occurrence or retreat (i.e. as an EVENT).
Case in Point – Oil had almost a 125% Swing from its 52 Week High to 52 Low
If your business fundamentally depends on oil in one direct or indirect form – unless you had x-ray vision – your strategy or at least the implications you made a few months earlier needs to be modified.
Oil has changed from
52 week High of 100,52 USD to a 52 week Low of 44.54 – a change of over 125%.!! (
http://www.marketwatch.com/investing/future/crude%20oil%20-%20electronic
)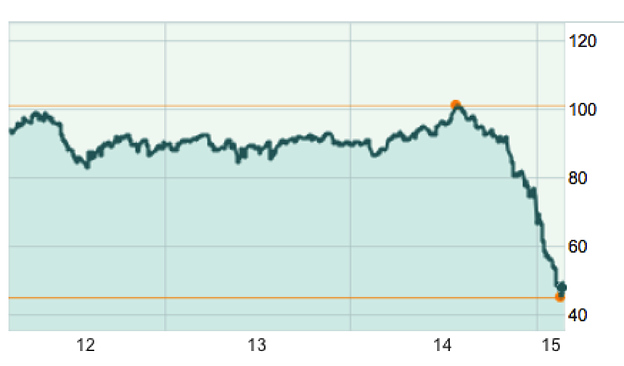 And while your budgets may be flexible, the decisions you made related to oil need to be revisited. Whether the oil drop is an opportunity or a threat, the same hold true - your strategy or actions you may be taking now if based on earlier assumptions or data, even dating back only to September 2014, are wrong or at the very least not optimal. So what's the solution?
Strategy Should be Embedded as a Process vs. Annual Event In Companies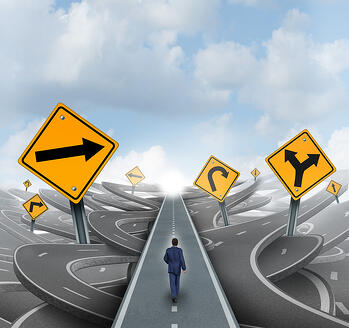 A process approach to strategy means a systematic set of steps to achieve the vision and major goals for the year and beyond. The systematic steps for effective strategy mandates that at least quarterly (4X per year) you are checking assumptions, finding cause of positive and negative changes in expected performance and then modifying those actions and resources relative to your strategic framework.
Your leadership team and organization must be using its strategy to guide decision making and the guide post to make tough choices especially when things change – like oil.
Now your organization's success may not depend on oil but there are other areas such as technology, competition, geo-political events that are changing at a greater clip than you imagine. Just ask your customers or best sales people.
An event driven approach to strategy is dead. It can no longer offer your business the relief it once did. In this hyper: data, competition, technology and policital world, you must move to a process approach to strategy – one that builds flexibility into your organization. Changing your company to a process approach to strategy versus event based will alone give you a leg up on your competition
For those pondering this process approach, recognize it is not a costly endeavor. It's a mindset and expectation shift. For those who like the event driven strategy, enjoy the retreat and know that at least this business expense will match your expectation.
If you would like more information on how to change your company from an event to process driven organization – one that uses its strategy – feel free to contact me for ways to accomplish this.