In September of 2000 during the Sydney Olympics the British 8+ rowing team achieved something unexpected. They won the Gold medal. A group not previously recognized as winners and with a supposedly "ordinary" team composition were able to achieve this impressive accomplishment because the team focused around one question: "Will it Make the Boat Go Faster?" and set a goal to win.
(The excellent book "Will it Make the Boat Go Faster?" by Ben Hunt-Davis and Harriet Beveridge covers in detail just how they were able to make this happen).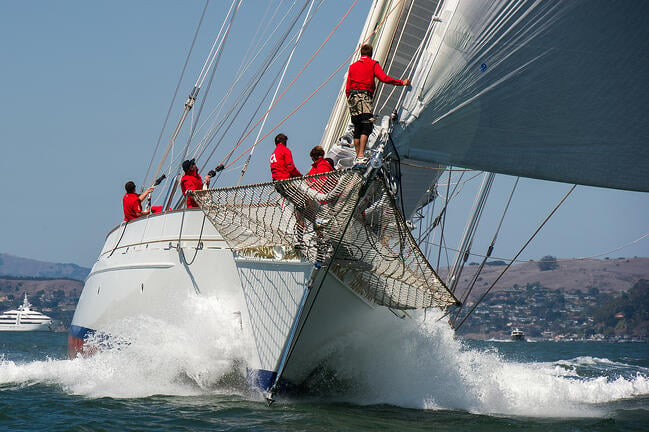 What I have observed in winning companies is a similar tendency- the companies that focus the entire staff on working together to answer a single question and meet one objective achieve remarkable accomplishments in relatively short periods of time. Conversely the companies that are not focused tend to waffle and wander around with sporadic positive results yet never quite hitting their potential.
An interesting example many readers will be familiar with is Ryanair, an airline that previously was so despised by many groups of customers that there was even a popular song written about their poor customer service. The CEO and the management team realized there was a serious concern and launched a campaign "'Always Getting Better" focusing the entire company around improving the customer experience. As the company enters into the second year of this customer focus initiative the results are not only impressive on a year on year comparison- they are significantly better than many of their competitors in both financial and non-financial measurements.
Thinking of your company- what is the one goal everyone in your organization can focus on that will drive you to Gold Medal results?
Systematically identifying that goal and powerfully implementing it company wide will create the culture of winners that not only bring you the financial results you dream of and will also make your organization an even more fun and rewarding place for everyone to invest their time and energy.